Description
PT-35 Hydraulic Tilt and Trim without Gauge (read Owner's Manual for more information)
Shipping weight 30 lbs.
Hydraulic tilt & trim with no castings or welds to break. Don't settle for less quality imitations!
Save your back from stress with the new PT-35. The PT-35 is a lighter, more compact Tilt and Trim unit manufactured for 35 horsepower motors and smaller(Down to 2 H.P.). This unit is 11-1/2 inches wide and weighs only 24 lbs! The PT-35 utilizes the same hydraulic actuator as the PT-130 and gives you all the same benefits. This unit easily adapts to bolt-on motors and clamp-on motors (*within the 11 inch frame) without the need of an adapter.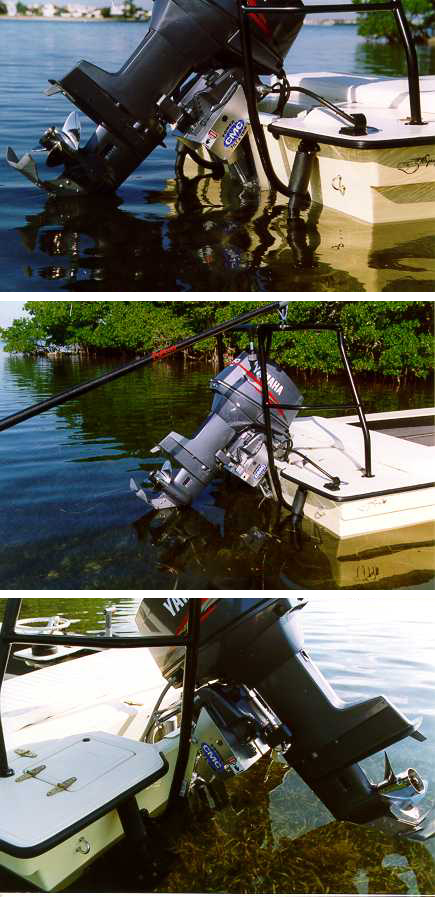 Experience Convenience & Improved Performance
The PT-35 incorporates a 5 1/2 inch setback, which enhances boat stability and enables the prop to get a better "bite" at a higher prop setting. With the touch of a switch you can raise your motor to protect your prop from damage and your back from strain. It has a total of 84 degrees of trim and tilt. It allows you to tuck your motor in to get your boat on plane smoother and faster. When you're underway, you can change the angle of your motor to obtain the best performance for your load and water conditions. It gives you a more stable ride, increases top end speed, more prop clearance and better fuel efficiency.
* The inside dimensions of the motor mounting area of the PT-35 is 11 inches. Before ordering, please make sure that the maximum width of the clamp mounting feet and/or mounting bolts of the motor that must fit in this area does not exceed this 11 inch limit.
Was:
$1,032.00
Now:
$950.00
Featured Products
Specials
Was:
$1,032.00
Now:
$950.00